Part 4 - Recognition and the Radford Charitable Trust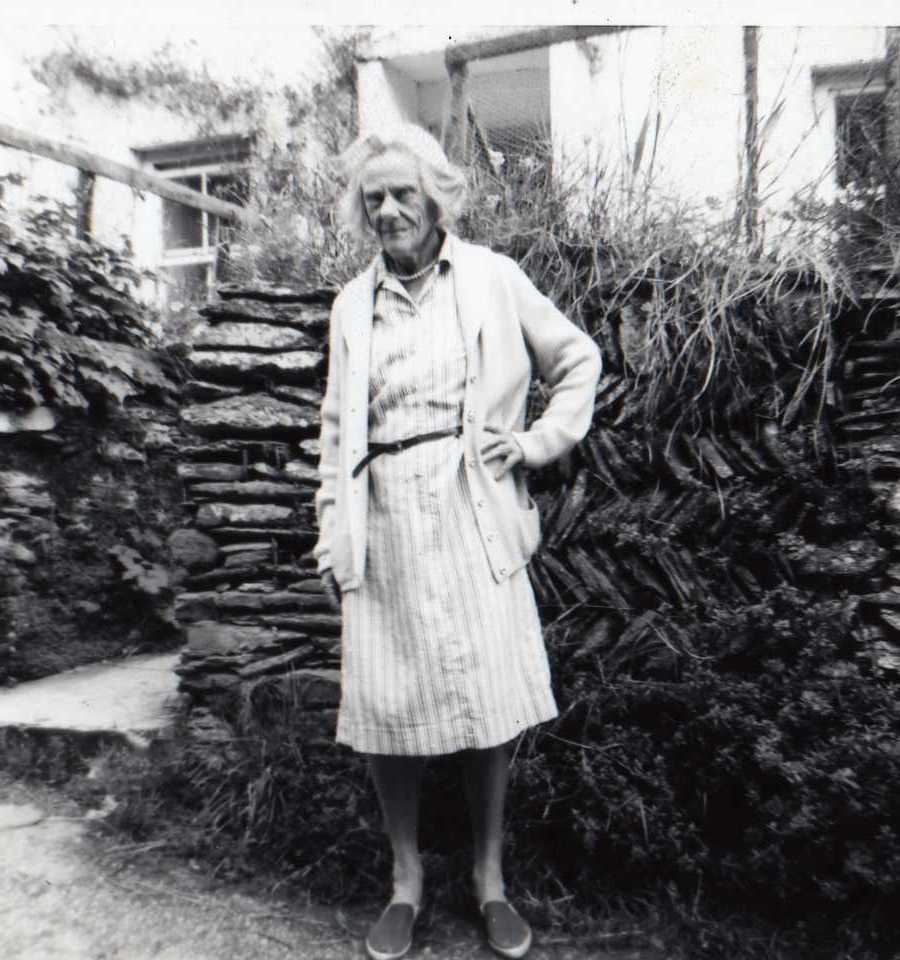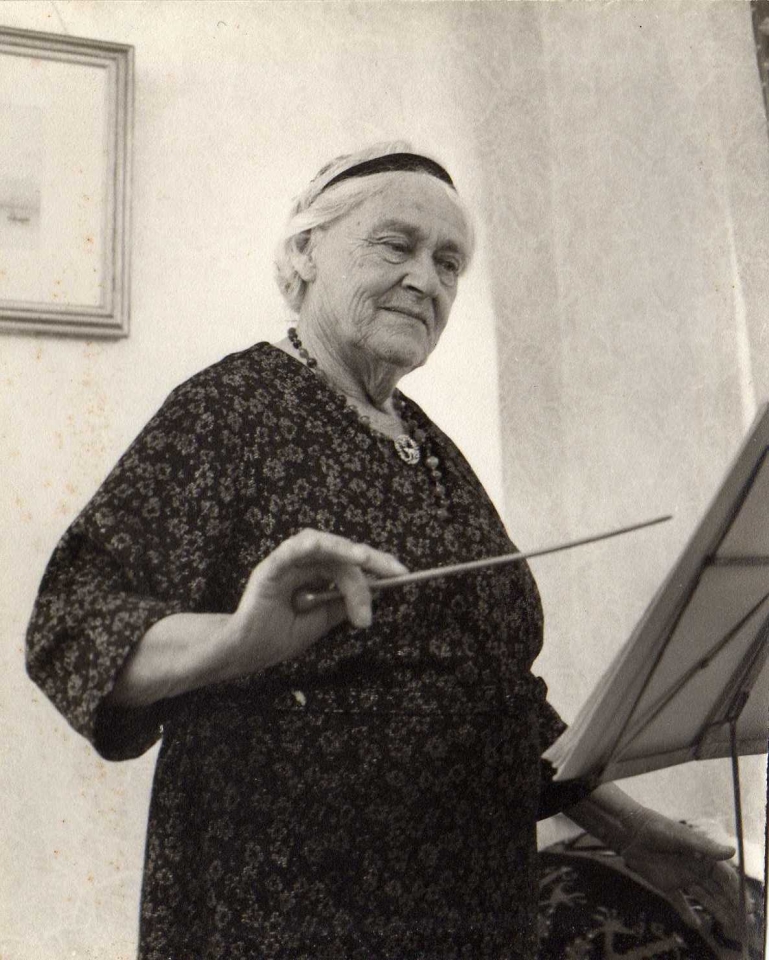 Cornwall, Falmouth particularly, loved them and appreciated them. There is a good example of this recorded in Musical Adventures: a little girl, writing an essay on a concert given by Maisie's Falmouth Chamber Orchestra wrote "Most women say that Monday is a miserable day, but they would have said other if they had been in the Pavilion last Monday". They were jointly awarded the M.B.E. for services to Music in Cornwall but they were also appreciated by musicians beyond the Tamar: Sir Adrian Boult, Geoffrey Dunne, Bruce Flegg and David Galliver to name but a few. For the national press, Richard Capell in the Telegraph and Frank Howes, Chief Music Critic of the Times certainly recognised their significance. In his Foreword to Musical Adventures, Frank Howes writes, "What I have to do is to testify out of a long and wide experience to the artistic value of what they have done in and for opera. I concur with what they say about amateurs' insights into musical works and agree that such insights often produce public performances of extraordinary and exhilarating freshness. That rat that bit the producer had no conception of the chain reaction of good deeds that he set off."
There are a number of links in that chain with us here today* in the shape of 3 Radford trustees: John Harries, one of our most useful 'ex officios', to whom you have just listened, myself, and my daughter Emma keeping up the family involvement. Sending her apologies is Jean Sneyd who though recently retired was our first secretary and really more responsible than anyone else for the establishment of the Radford Trust which has been helping musicians in Cornwall now for over 35 years. When Evelyn died suddenly in the summer of 1969, Maisie decided to go ahead with their joint plan of creating the Radford Trust. It was set up with about £10,000, the inaugural meeting was held at County Hall on 2nd April 1970 and on March 12th 1971 the first grant applications were considered: tuition fees for 7 instrumentalists were found, among them 3 young pianists from Liskeard and Menheniot and 2 mature Organ scholars from St Germans and St Austell, contributions were also made to help with the purchase of an oboe in St Blazey, a 'Cello, a 'cello bow, a horn, a viola, a piccolo and a Piano. The total money distributed in the first financial year was £638.95 in 24 separate grants. Nowadays* the Trustees aim to pay out over £6000. It is not a lot of money – we usually have to restrict ourselves to about £500* per applicant but try to find £1000* for really promising post-graduates. At the AGM usually held in September in The Studio at Coastguards where Maisie and Evelyn played and planned their productions, the trustees consider policy and applications. Over the years we have built up a valuable collection of good student instruments (mostly stringed) which we lend free of charge for up to 3 years to young players. Apart from giving help to individuals we have run quartet courses and workshops for the soloists in the Music Festival's Concerto class.
(*correct at time of lecture)

It was particularly pleasing when one of our beneficiaries, Terry Nettle now resident with English National Opera at the Colliseum, came to coach the Viola concerto players. Many of those we have helped have gone on to work in music as players or teachers. John Treleaven you might have heard of; Emma Gane is a rising star. But there will be many others spread across this county who still have their music and their instruments and will have benefited from the tiny injection of cash that the Radford Trust could come up with at, we hope, just the right moment.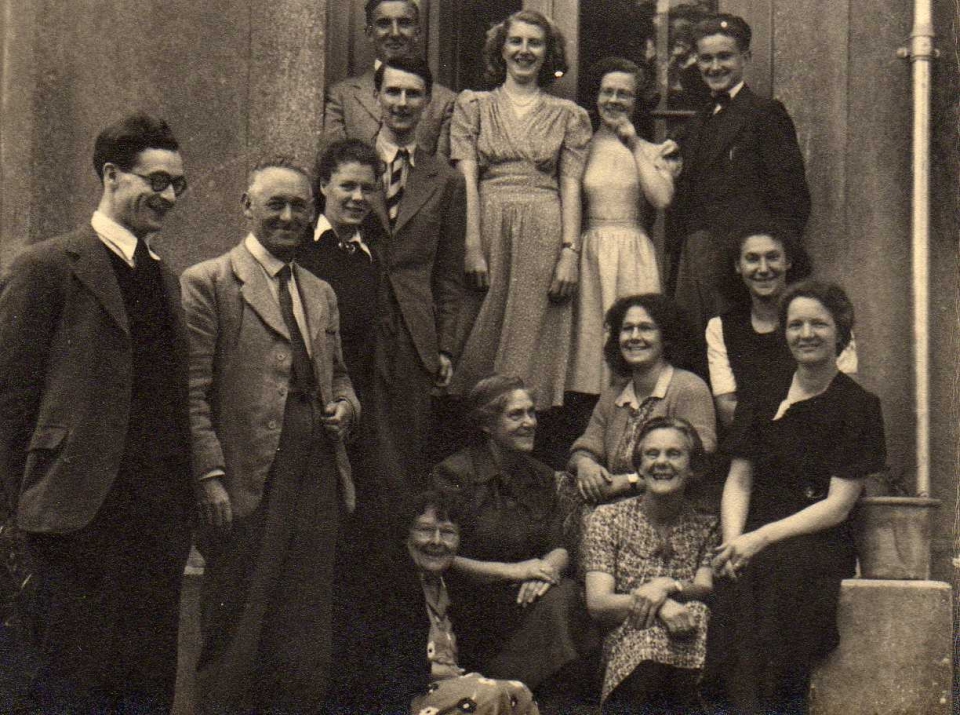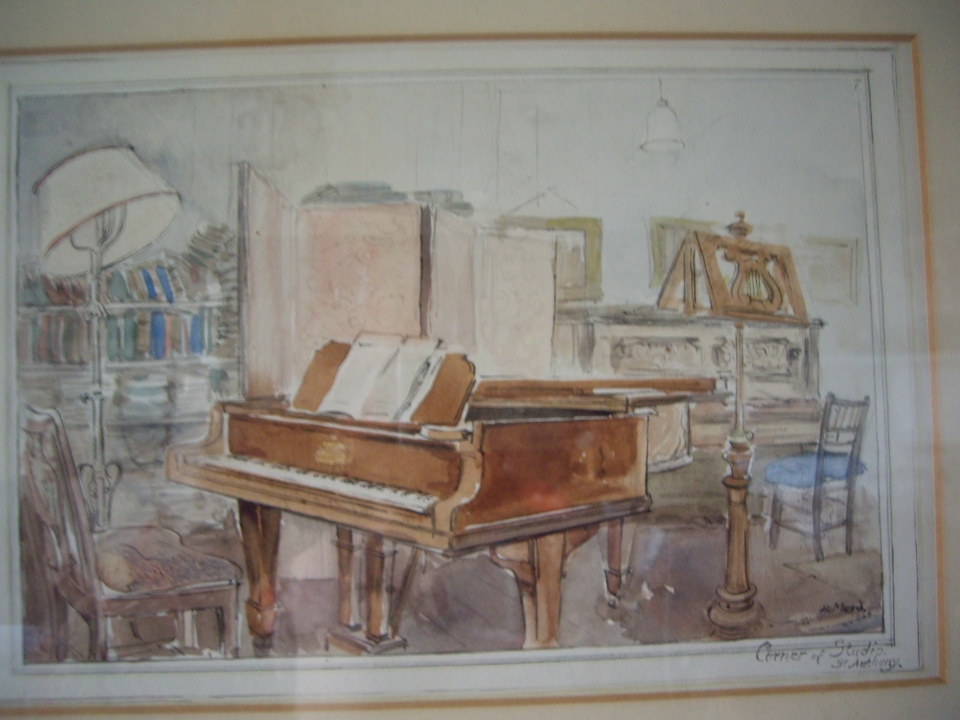 Born in the Victorian era over 30 years before women's suffrage, Maisie and Evelyn were fortunate to have independent means. What they did with the freedom this gave them during their lifetime and since their deaths through the Radford Trust, has had long reaching consequences for music in their adopted county.
I would like to read you what David Galliver who sung Idamante in the Oxford production of Idomeneo in 1948 had to say about them. His words were published in the magazine of the Royal Cornwall Polytechnic Society 1997/98. "They were unique: and in communicating their enthusiasm and love of music they inspired those around them. Although their opera company was blessed with fine singers, there were no 'stars', there was no place for egotists. The Falmouth Opera Singers were a group of wonderful people who had been touched by the unforgettable spirit of Maisie and Evelyn, and loved to join in their music-making. Those of us who were regular 'guests' with the company would look forward eagerly to those annual visits, knowing that we would find with Maisie and Evelyn the essence of music and friendship."
But I must let M and E have the last word.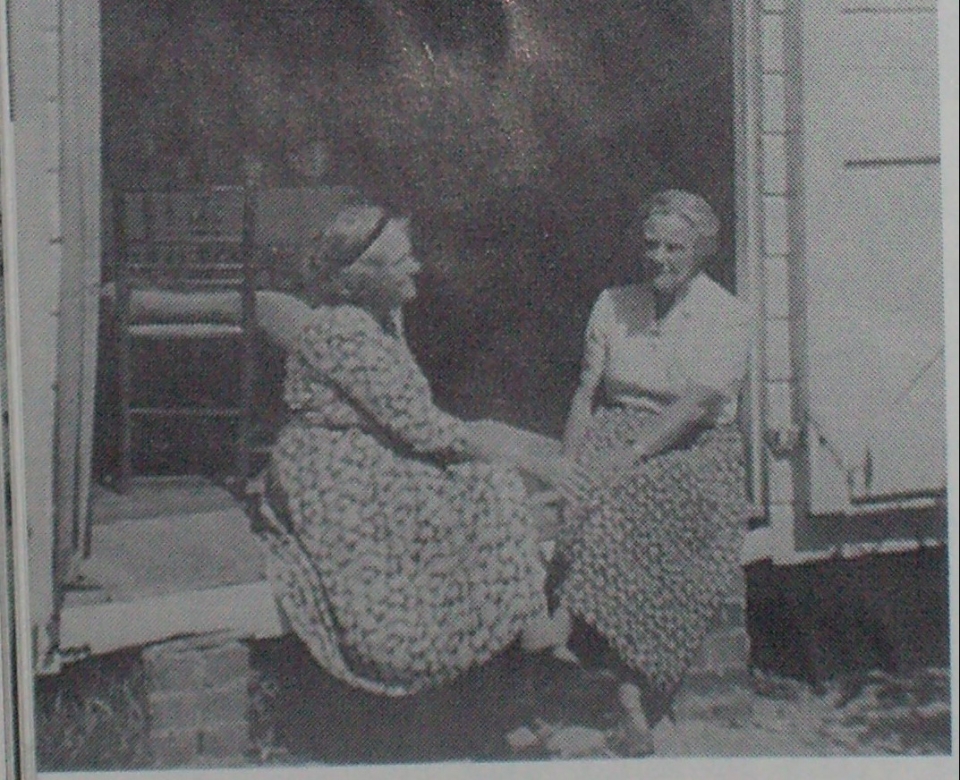 "In spite of the improved facilities in the country for music and the arts there will always, we feel, be a place for the lone enthusiast; retired musician, teacher or student in search of experience, amateur player or singer, who feels the impulse to create something beyond his usual routine and to share his experience.

"We have been fortunate in having time to give and in living in a county such as Cornwall – so outgoing to new ideas and adventure; yet everywhere in the countryside the true music lover will find response. We wish him, wherever he may be, the same joy that we have found in our own Cornwall."